Infiniti announces upgrades to the 2016 Q50 sports saloon
18/12/2015 17:36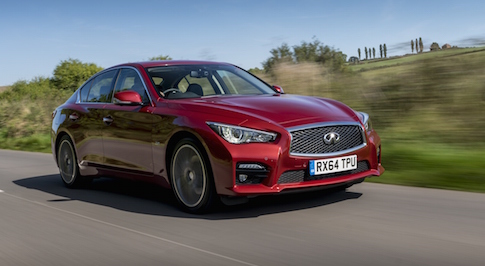 Infiniti announces upgrades to the 2016 Q50 sports saloon
Infiniti is launching its 2016 Q50 sports saloon with a number of performance and dynamic upgrades.
The upgrades will deliver a more empowering and rewarding drive experience in the compact sedan. The comprehensive updates include next-generation ride and handling technologies and all-new advanced turbocharged V6 powertrains.
The powertrain will comprised of five options, including an advanced, all-new 3.0-litre V6 twin-turbo gasoline engine with direct injection. This new 'VR30' engine in Europe is available with an output of 400hp and is developed to provide an ideal mix of drivability, efficiency and performance.
Francois Bancon, Infiniti Vice President Product Strategy commented: "The new Infiniti Q50 takes the core elements that have driven its global appeal to date, and now we are offering a number of new and stand-out technologies. With the upgraded Q50, we are furthering Infiniti's position on innovation."
by: Laura Thomson