Infiniti preview Q60 to be unveils at Detroit Show
12/12/2014 16:43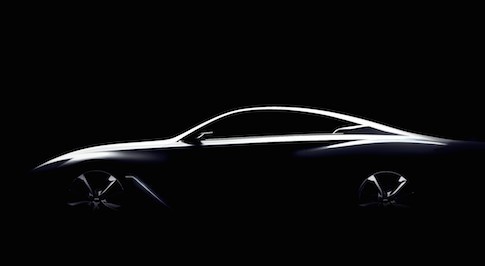 Infiniti preview Q60 to be unveils at Detroit Show
Infiniti gave us an intriguing first glimpse at the premium Q60 sports coupe concept, which it will be to displaying at the 2015 North American International Auto Show (NAIAS) in Detroit.
Muscular lines are revealed in the silhouette of the Q60 Concept: pure, well-defined contours, making the concept's intentions easy to understand at first glance.
Overall proportions and full-sized wheels placed out at the corners of Q60 Concept make an unmistakable design statement and add to the exhilaration of the performance coupe.
This latest concept builds upon the design language seen on recent Infiniti concept cars, showing that this strong visual consistency will be a key ingredient of products in the future Infiniti line-up.
The Infiniti brand was launched in 1989. Its head offices are based in Hong Kong and its range of premium automobiles is currently being built in manufacturing facilities in Japan, the United States and China, however, production in the UK will start in 2015.
by: Becca Chaplin