Infiniti to unveil QX30 crossover Concept in Geneva
10/02/2015 13:39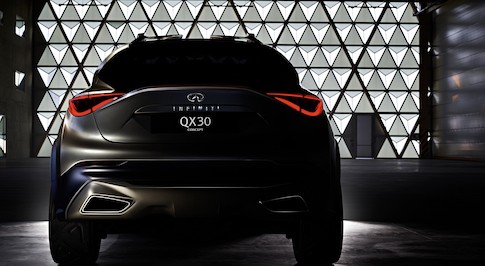 Infiniti to unveil QX30 crossover Concept in Geneva
Infiniti will reveal the eagerly awaited QX30 Concept at the Geneva motor show next month.
The new crossover is set to reignite the premium compact segment with a fresh new look, with an aim to target a new generation of car buyers.
The brand's distinctive approach to the QX30's design looks beyond the practicality and conformity usually expected of the segment. By combining the sleek lines of a coupe with the rugged looks of a crossover, the crossover concept is designed to be equally at home in the city as it is on the open road.
The brand says that customers for such a vehicle will be searching for a product to suit their everyday commute, as well as their get-away weekend lifestyle.