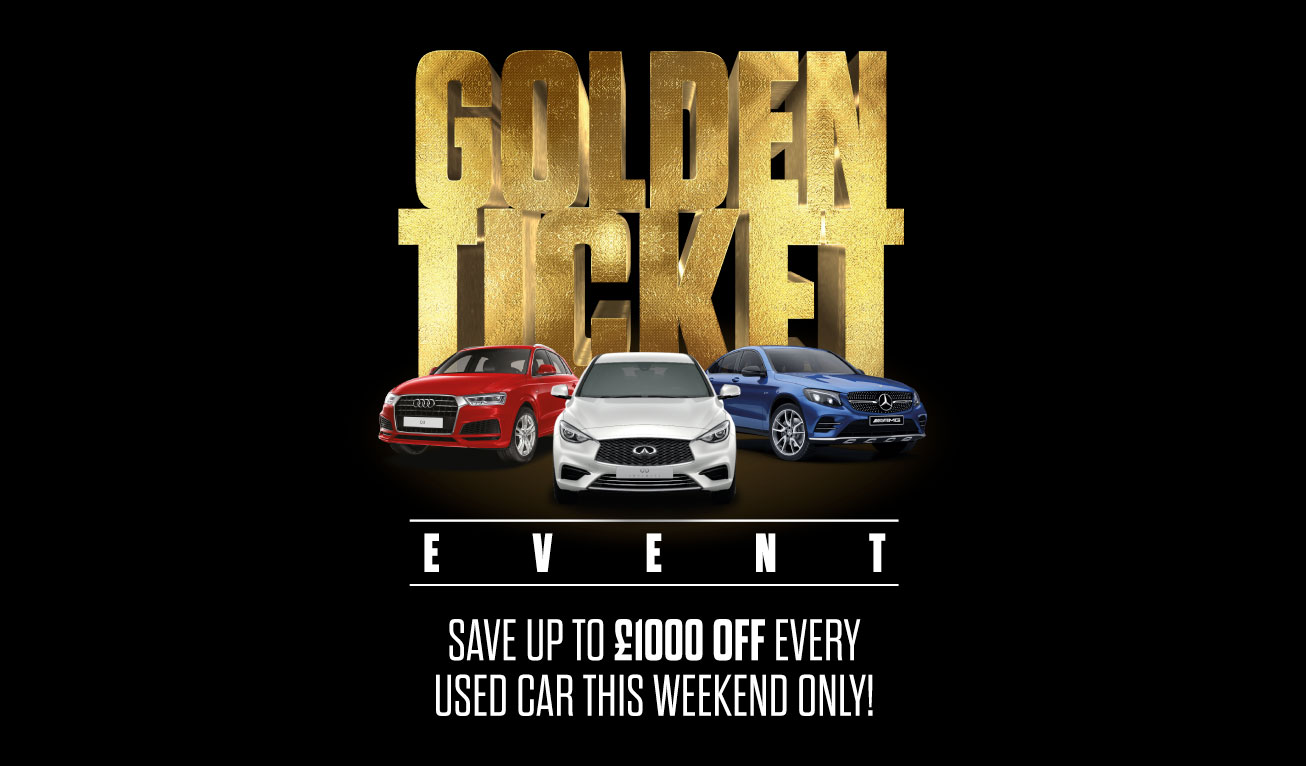 This weekend from Friday 25th - Sunday 27th May every one of our vast range of premium used cars will have a golden ticket on it.
Each of these tickets will have a random discount of up to £1000 OFF hidden inside.
Will you hit the jackpot with your golden ticket? Come along to Infiniti Centre Newcastle this weekend and find out.
Enquire