Behind the scenes with Infiniti Support Our Paras team
21/04/2015 13:56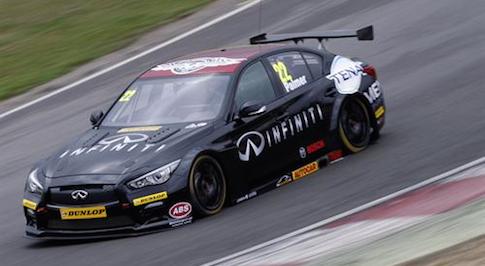 Behind the scenes with Infiniti Support Our Paras team
Infiniti Support Our Paras Racing began its march to success in the Dunlop British Touring Car Championship (BTCC) when it delivered an impressive opening weekend at Brands Hatch earlier this month.
Prepared by injured ex-servicemen from the Parachute Regiment, the team exceeded their goals, powering across the finish line in two out of three races behind the wheel of the Infiniti Q50.
Fans of the BTCC can now go behind the scenes of the only ex-servicemen team on the BTCC grid and see how they tackled their first triple-header race weekend during the Easter holidays at Brands Hatch.