Infiniti debuts three new models at Geneva
07/03/2016 13:44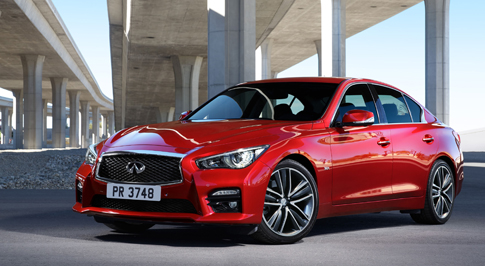 Infiniti debuts three new models at Geneva
The new expanded Infiniti product line-up was exhibited at the Geneva International Motor Show last week, marking the European debut of three new models.
The show saw the unveiling of two all-new models, the Q60 Red Sport and the QX30 crossover. The Infiniti Q60 Red Sport brings Infiniti's iconic design language and use of innovative technology to a sporty coupe body style. With a highly advanced V6 engine, the Q60 Red Sport is set to offer one of the most powerful driving experiences of the Infiniti range so far.
Alongside the Q60 Red Sport, Infiniti also revealed the QX30, a premium active crossover that continues Infiniti's innovation in design with its elevated stance, asymmetric interior and high concept exterior build.
The two all new models were displayed alongside a refreshed Q50 sports saloon, which in its updated guise is set to offer a more rewarding drive experience than ever before.
Speaking about the unveiling, President of Infiniti Motor Company Roland Krueger commented "2015 was a successful year for Infiniti, as we transformed our product line-up and established a sales record for the brand around the world. The three new cars, which make their European debuts here in Geneva, highlight our ongoing commitment to developing and expanding Infiniti's product portfolio."