Infiniti Engineering Academy Takes to Le Mans 24hrs
20/06/2016 17:25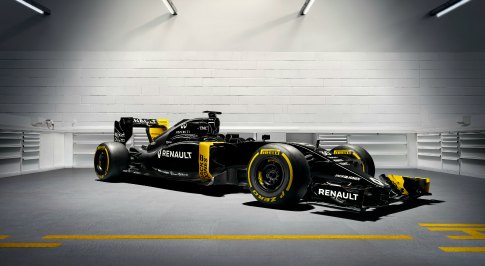 Infiniti Engineering Academy Takes to Le Mans 24hrs
Last weekend Chris Hoy made his debut at the annual Le Mans 24 Hours endurance race, backed by alliance partners Infiniti, Renault, and Nissan. However, the partnership didn't just help the cycling legend on his debut race, and through the Infiniti Engineering Academy helped to give a valuable boost to a young motorsport engineer's career.
As winner of 2015's Infiniti Engineering Academy programme, University of Nottingham student Daniel Sanham was given the opportunity to work with Algarve Pro Racing's LM P2 entry, supporting a team of Chris Hoy and Renault-Nissan Alliance's Andrea Pizzitola. "Daniel Sanham has performed with excellence so far during his secondment" commented Bob Bell, Chief Technical Officer for the Renault Sport Formula One Team. "We are only too happy to see that Infiniti and the wider Renault-Nissan Alliance family have facilitated this exciting Le Mans 24 hrs experience".
Sanham is currently working in the Electronics Department at the Renault Sport Formula One Team, and has previously worked on the development of the new Infiniti Q30 road vehicle at Infiniti Cranfield.
"We are delighted to supply one of the 2015 Infiniti Engineering Academy engineers to the Algarve Pro Racing Team, bringing valuable expertise from his placement across automotive and motorsport engineering", said Tommaso Volpe, Global Director at Infiniti Motorsport prior to the race. "We wish Daniel and the team the very best of luck".