Infiniti presents latest concept cars at Shanghai Design Night
21/04/2015 15:59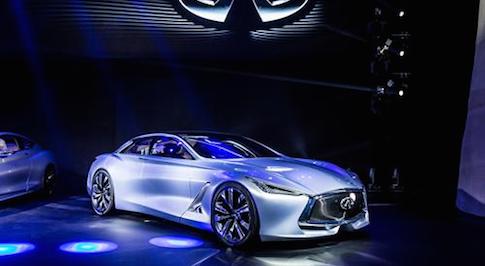 Infiniti presents latest concept cars at Shanghai Design Night
Ahead of the annual Auto Shanghai Show, Infiniti held its inaugural Design Night at the Himalayas Art Museum.
Under the theme of "Aesthetics of Contrast", the Infiniti Design Night showcased three design concepts, reflecting an exciting path to Infiniti's future models the Q80 Inspiration, the Q60 concept and the concept Vision Gran Turismo, designed especially for the latest Gran Turismo 6 PlayStation game.
While Q80 Inspiration is the flag bearer of Infiniti's new design language, the Q60 concept is one step closer to reality and is set to go on sale worldwide in 2016.
Meanwhile, the Vision Grand Turismo captures the imagination and gives us a glimpse of what a high-performance Infiniti could look like in the future.
Shiro Nakamura, chief creative officer and senior vice president of Nissan Motor Corporation, said: "Infiniti is a brand driven by design and by the desire to deliver vehicles that are evocative and progressive."