Infiniti Q30 to make debut at Frankfurt IAA 2015
23/06/2015 15:04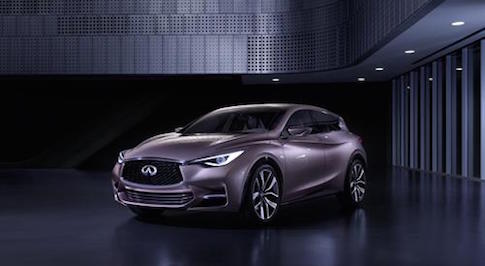 Infiniti Q30 to make debut at Frankfurt IAA 2015
Infiniti will unveil its first-ever compact car in the Q30 at the International Motor Show in Frankfurt this year.
The Hong Kong based carmaker is revealing the production version of the car, two years after the concept originally made its debut at the 2013 Frankfurt show.
Dynamic testing and ultimate validation is currently taking place across the UK and mainland Europe as the firm completes the final preparations for the launch in September.
More news on the Infiniti Active Compact will be released closer to the opening of the Frankfurt show in September, with the Q30 set to go on sale in Europe at the end of 2015.