Infiniti Q80 Inspiration Wins Design Award
29/02/2016 17:03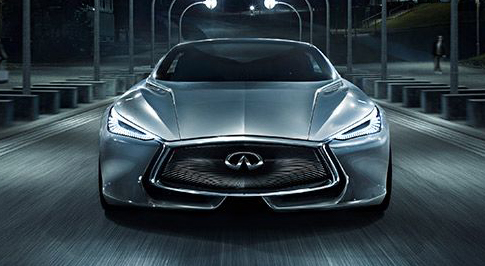 Infiniti Q80 Inspiration Wins Design Award
The Infiniti Q80 Inspiration concept vehicle has received a prestigious award at the iF Design Awards, being recognised in the "Professional Concept" category.
Initially unveiled back in 2014 at the Paris Motor Show, the Q80 Inspiration is an elegant fastback vehicle with design cues that hint towards the future of the Infiniti brand. The vehicle was hailed by the 58 strong international Jury panel for its unique and individual design, which stood out amongst the total list of 5295 entries.
Infiniti's Executive Design Director Alfonso Albaisa commented on the win, stating that as the design team "set out to design Q80 Inspiration we challenged ourselves to bring to life the purest expression of Infiniti. The Q80 Inspiration's combination of power and elegance set future design cues that are now surfacing in recently launched models such as the Q30 and Q60. The award by iF Design, is the seal of outstanding design quality and we are delighted that our talented design team have been given this accolade."
The iF Design Award was first established in 1953, with the aim to recognise innovation in design across a wide range of industries.