Infiniti Sets New Global Sales Record For January
10/02/2016 10:15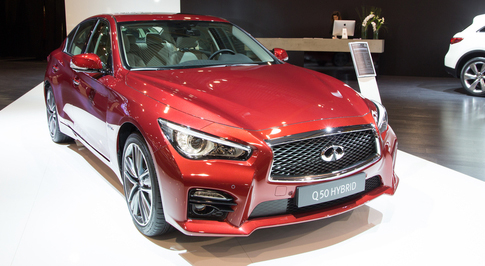 Infiniti Sets New Global Sales Record For January
Infiniti had a record breaking month in January 2016, setting sales records in the UK, Western Europe, and the world.
During January UK registrations of Infiniti vehicles increased year on year by a significant 72%, following on, from a year which saw continued growth for the automotive manufacturer. Western Europe collectively saw a 75% increase in registrations, with more than 800 vehicles sold in total. The growth is partially spurred on by the brand new Infiniti Q30, which has started rolling out to dealerships and showrooms.
Speaking about the sales record, François Goupil de Bouillé, Vice President of Infiniti Europe, Middle East and Africa commented "Infiniti has had an excellent start into 2016 as deliveries to dealers and customers of the new Q30 Premium Active Compact started. Our new model has been very well received by industry observers and customers alike."
As well as the UK and Western Europe, China, Mexico, Latin America, the Middle East, South Korea, Asia, Australia, and Oceania all witnessed significant growth.
Worldwide, sales of Infiniti vehicles had a slight increase of 1%, with more than 15,600 sold globally. That makes January 2016 the 17th consecutive month of year on year growth for the brand, driven by all-time high results in key markets across the globe.