Infiniti Unveil New Technology at Paris Motor Show 2016
19/10/2016 10:23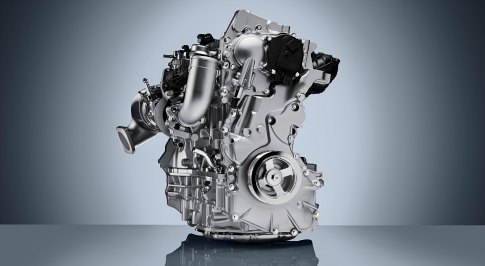 Infiniti Unveil New Technology at Paris Motor Show 2016
Attendees of this year's Paris Motor Show were given a glimpse of automotive future with the reveal of the VC-Turbo, Infiniti's ground-breaking new engine technology.
As the world's first production-ready variable compression ratio engine, the VC-Turbo (Variable Compression Turbo) promises to be one of the most advanced internal combustion engines ever created. The new engine combines the torque and efficiency of an advanced diesel powertrain, with the power of a high performance 2.0-litre turbo petrol engine, without the equivalent emissions.
Speaking about the VC-Turbo, President of INFINITI Motor Company Roland Krueger commented: ""The pioneering new VC-Turbo powertrain represents a leap forward for engine development. The beauty of variable compression is that the engine makes an intelligent choice between performance and efficiency."
"Very simply, it gives drivers the performance when they want it combined with the efficiency they need. We estimate that fuel efficiency will improve by more than 25% compared with a six-cylinder engine of the same capacity and output. This new technology will be available in new INFINITI models from 2018."
Unveiled alongside the VC-Turbo was the INFINITI QX Sport Inspiration Concept, which debuted earlier this year at the Beijing Auto Show. The daring new concept lays down markers for the design of future INFINITI QX models, and explores the brands vision for a next-generation premium SUV. Design upgrades have been made to the QX Sport Inspiration Concept since its initial reveal, with attendees of the Mondial de l'Automobile receiving a glimpse of INFINITI's future.