Infiniti vehicles featured in new blockbuster
07/03/2016 13:36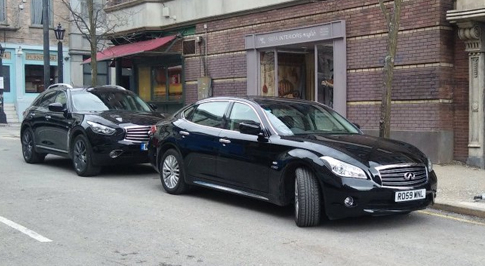 Infiniti vehicles featured in new blockbuster
Infiniti cars are set to hit the silver screen this spring thanks to a collaboration between Pinewood Studios and Infiniti UK.
Back in 2014, Infiniti worked with the UK based film studio to arrange for the use of several Q70 and QX70 vehicles in the then upcoming thriller "London Has Fallen".
In the film, which stars Gerard Butler and Morgan Freeman, Infiniti vehicles are used in several sequences, which include being used as transportation for the Japanese president. Alongside this, Infiniti supplied several promotional posters and billboards which were used on location whilst shooting the film.
London Has Fallen, which is the sequel to 2013's box office hit "Olympus Has Fallen", follows the exploits of Secret Service agents after a devastating terror attack on London. London Has Fallen received general UK release on Friday 4th March.