Top 5 Features of the Infiniti Q50
14/08/2017 15:52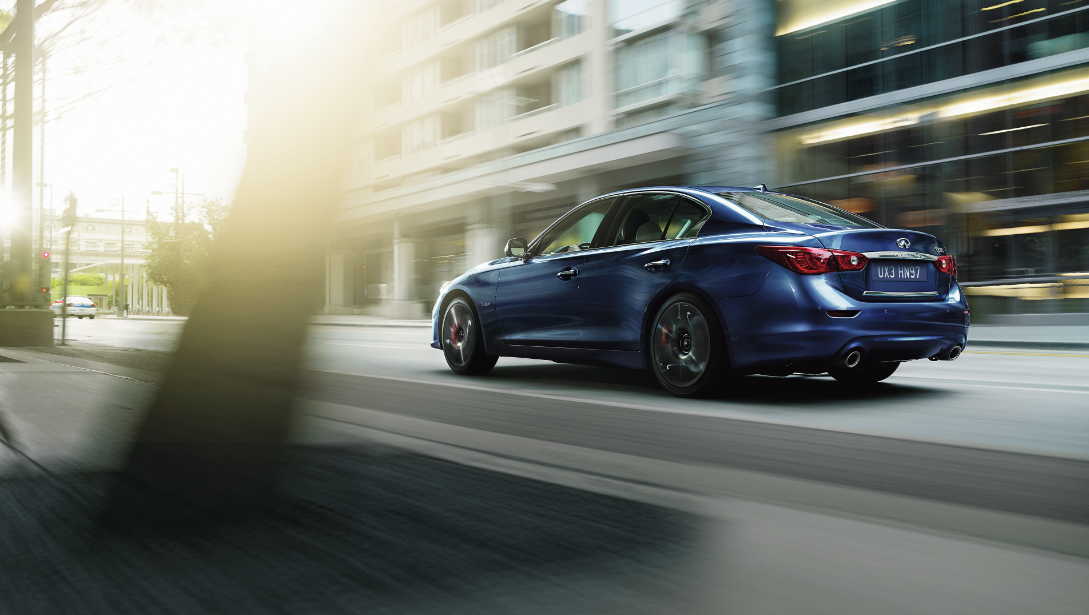 Top 5 Features of the Infiniti Q50
Today, the spotlight is on our Infiniti Q50, one of the leading contenders in the compact executive market. If you're after a car that gives you a unique driving experience then look no further than the Infiniti Q50. With a range of trims from executive to the sport, the Q50 guarantees to exceed all expectations for a luxury drive of refinement and comfort. But what makes this car stand out from other popular executive drives?
We'll drive you through just 5 features that make the Q50 a unique addition to the market.
Dual Touch Screen Technology: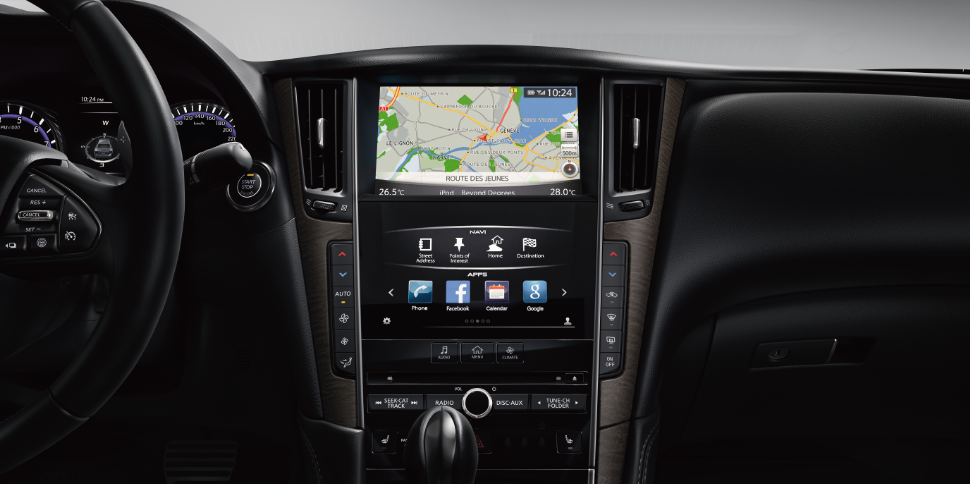 Convenience is the name of the game these days, and with that in mind, the Q50 makes it even easier for you to go about your day with as minimal hassle as possible. The dual touch screen in the Q50 allows you to see everything you need to see before, during and after your drive.
Direct Adaptive Steering: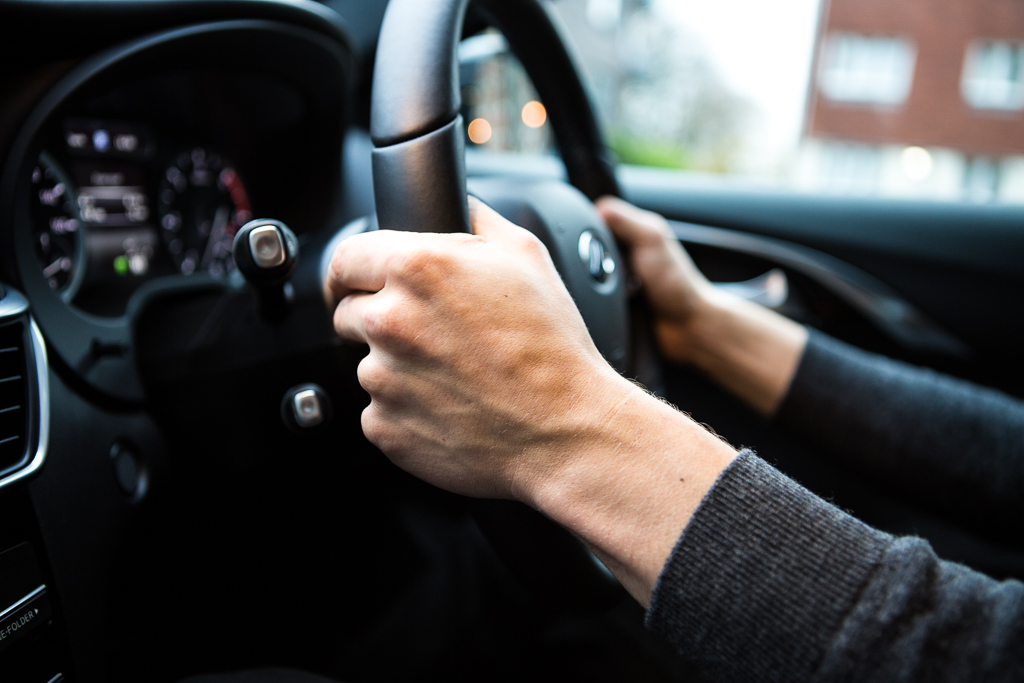 If you're after a car that can assist with a variety of different driving conditions when steering, you'll want to get your hands on the Hybrid and 3.0-literature V6 variants of the Q50. These will give you the world's first digital steering system - Direct Adaptive Steering. In a similar concept to all modern day aeroplanes, and even Ferrari's braking system in their latest supercar, Infiniti's 'steer-by-wire' design sends an array of electric signals from the steering wheel down to the wheels themselves. The Q50 truly breaks ground as the car implements this in our everyday commutes.
There are many benefits too, not only does this offer more precise steering and safety but also eliminates vibrations from the road that would normally rattle right through to the steering, annoying the driver and often distracting us from our journey! The concept will even reduce maintenance costs and play a huge part in making the car more economical.
Direct to Dashboard Email and App Integration: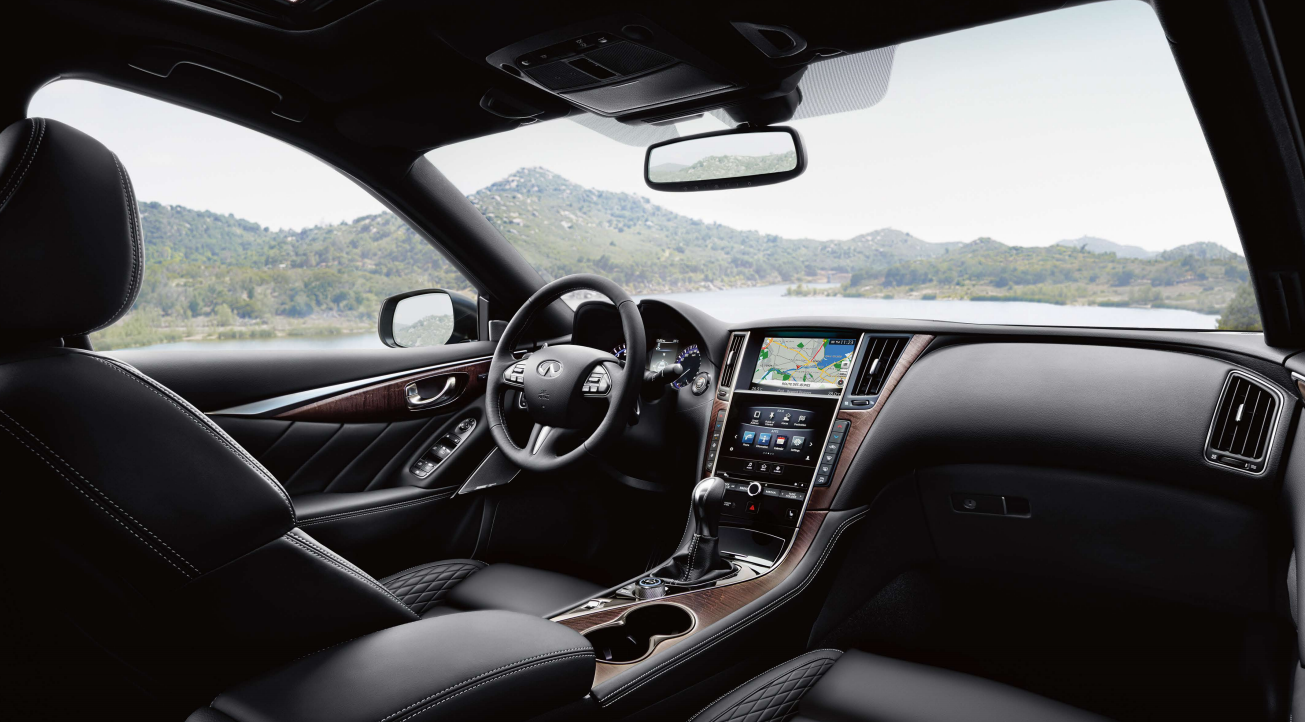 A busy lifestyle means there's no time to stop - and the Q50 knows that. Instead of having to wait to get to the office to check your emails, the dashboard will show you everything you need before your commute so you can hit the office, prepared for the day ahead. Simply connect your smartphone and the car will handle the rest.
G-Meter: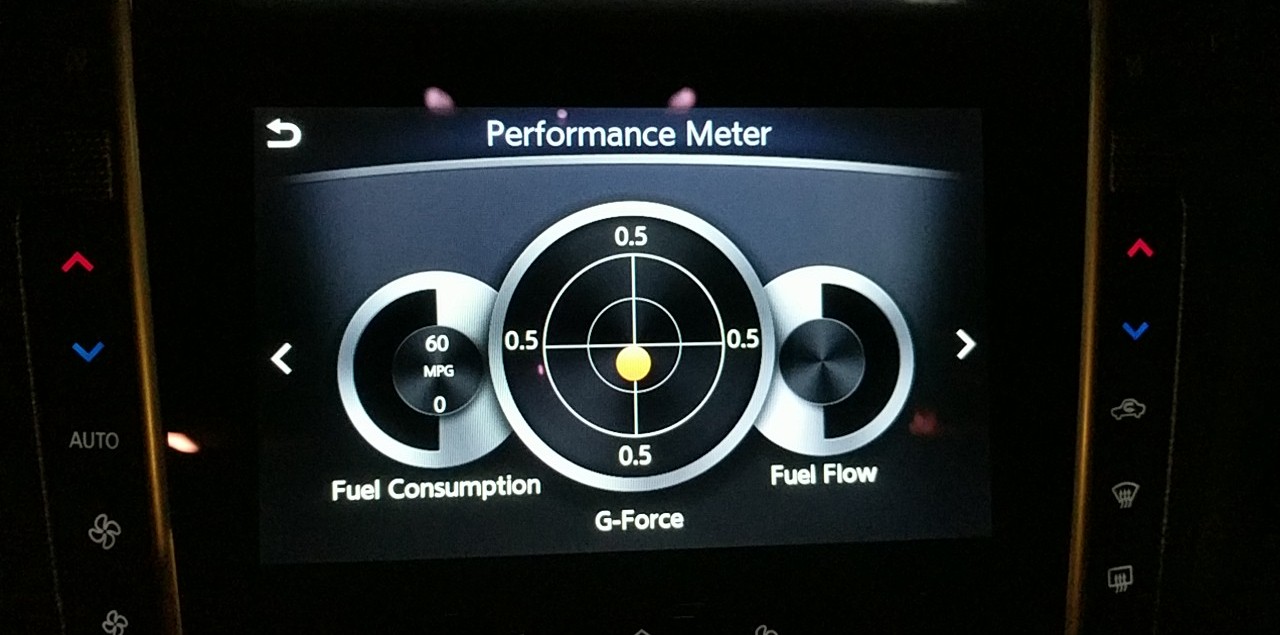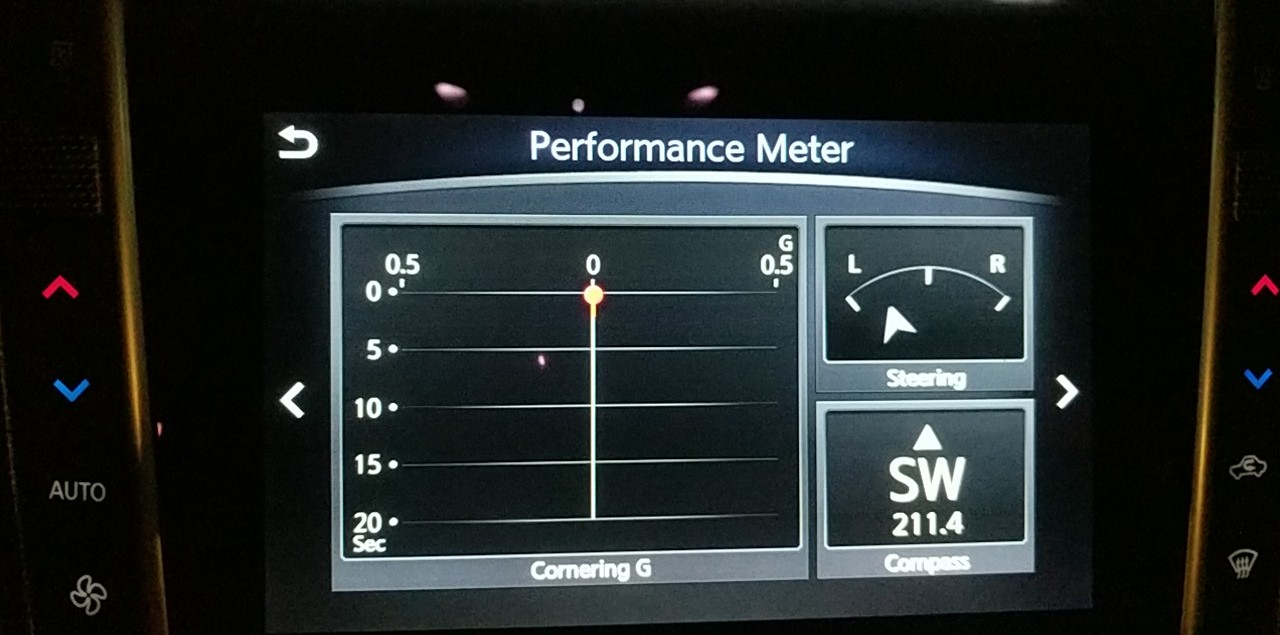 The G-Meter is one for the speed-conscious. The G-Force meter allows you to measure and monitor the power of your drive and car - an ideal feature to find, diagnose and resolve any issues before a long drive.
In Another Class: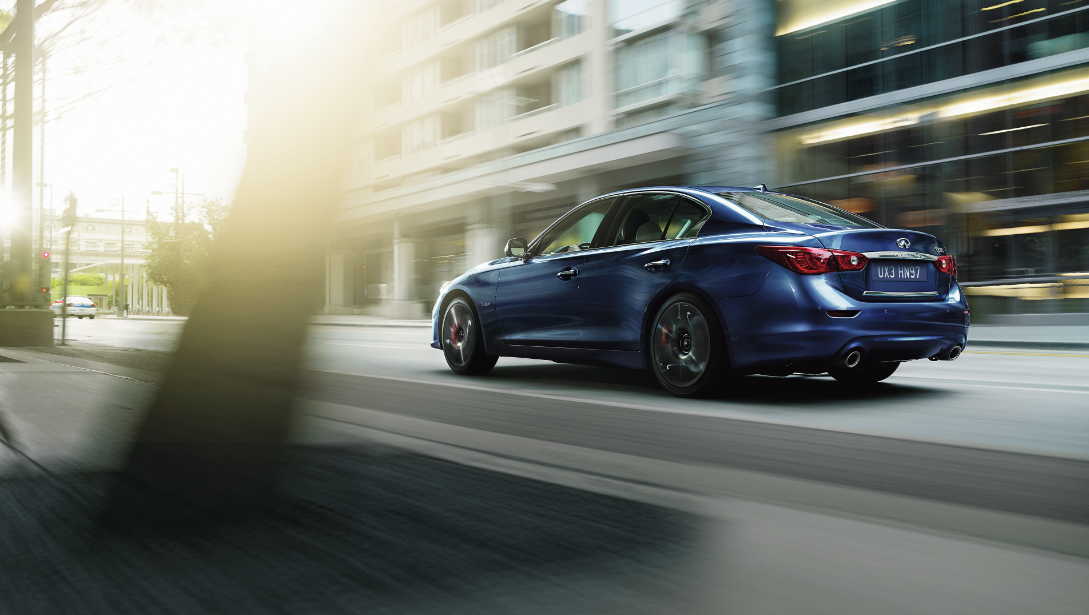 Compared to the standard Audi A4 or Mercedes-Benz C-Class, what you get with the Infiniti Q50 is in a league of its own. Whilst these models do come with a range of great features, the Infiniti Q50 gives you a little extra, and something a little different. Don't be afraid to stand out from the crowd!
To find more information on the Infiniti Q50, or to book a test drive visit: https://www.infinitinewcastle.com/new-infiniti/q50/
If you have any questions about the Infiniti Q50, don't hesitate to contact Infiniti Centre Newcastle, who will be more than happy to assist: https://www.infinitinewcastle.com/infiniti-newcastle-dealership/